Week of Prayer at L'Esperance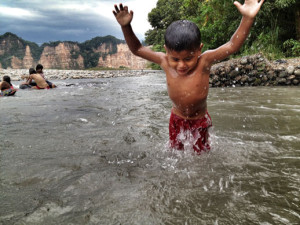 It has been a blessing to participate in the first week of prayer at L'Esperance orphanage in the Chapare jungle of Bolivia. 10 young boys and girls decided to give their lives to Jesus and entered the powerful waters of the San Mateo river.
While a brother of Cochabamba was guiding the week, I was able to share with the aprox. 65 children, teenagers, and 10 parents the good news of our Savior's soon coming.
Tags: Bolivia, children, Lesperance, mission, Orphanage