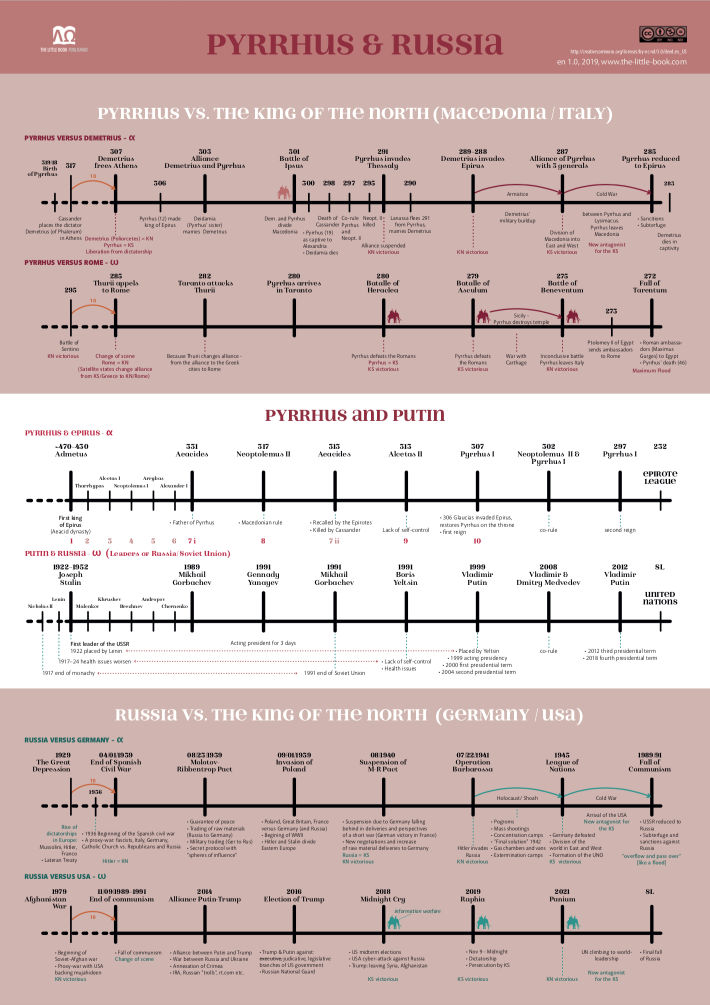 A Chart illustration the parallelism between Pyrrhus and Russia.
TEMA: LAS SENDAS ANTIGUAS
Con Parminder Biant y Marco Barrios
23/02/-01/03/2018
We would like to invite you to this weekend that we will be doing here in Lincoln, Nebraska (USA) with brother Parminder. We will be broadcasting Live on Librito's Youtube channel
It will be translated into Spanish so that the brethren of the Hispanic Church (where the event will be held) can better follow the presentations.
Time:
Thursday, 28th from 19:30
Friday 29th, beginning at 18:40
Saturday 30th we will have 5 lectures, starting at 9:30 (am)